A Tour of Upgrade's Cool New San Francisco Headquarters
Upgrade, an online platform that provides credit and free credit monitoring and education tools, recently hired architecture and interior design studio Blitz to design their new headquarters in San Francisco, California.
"The new office design builds upon the company's mission to deliver straightforward and streamlined financial innovation to its clients through the use of clean, clear, and sophisticated materiality.

The overarching design concept centers around a theme of journey, discovery, and team collaboration. Users navigate the two floors through circuitous paths that clearly orient the individual within the space while providing opportunities to explore and connect. Each bend and turn in the path presents a chance to experience the Upgrade brand and messaging.

A sophisticated color and materials palette evokes a sense of seriousness and maturity that distinguishes Upgrade from the traditional technology start-up and signifies its evolution into a world-class brand. High-end finishes and custom furniture solutions are balanced with playful game rooms and fully stocked snack pantries dedicated to enhancing the staff office experience. French walnut flooring and doors provide a soft luxurious complement to Blitz-designed custom furniture pieces. With a focus on residentially inspired (aka "resi-mercial") lounge seating and décor, the space is inviting and comfortable.

Visitors exiting the building elevators are greeted with a leafy living wall on one side and the inviting main entry on the other. A custom concierge desk and reception lounge instantly welcome visitors into the space. An expansive board room is situated directly adjacent to the reception area. Floor-to-ceiling glazing provides visual connection between the two spaces while also creating a framed vantage of iconic San Francisco views, including Coit Tower, TransAmerica Pyramid, Ferry Building, and San Francisco Bay beyond. The same epic vista is shared by the CEO and founder's office, which is enclosed on three sides by glass, directly reflecting the company's mission of transparency and openness. Custom four foot wide off-set pivot doors made of quarter-sawn French walnut with black steel hardware provide an evaluated yet simple detail in the CEO's private office, as well as in the main conference rooms and executive board room.

A feature stair, made of semi-translucent resin fins back-lit with color-changing LED lights, connects the two floors. The spiral staircase intentionally contrasts with the minimalist aspects of the executive office and board room by allowing for a dynamic display of color and texture. Open seating for casual meetings or impromptu gatherings are landing points on either end of the stair, allowing staff to naturally congregate at the junction between the floors.

The free-flowing open office plan takes a nonlinear shape, intentionally skewing the direct path of travel to entice workers to meander through the various seating and workspace typologies. Glass and perforated screens provide an organizational framework that divides space without obstructing views or creating unwelcoming physical barriers between various departments. The layered approach creates a natural flow through the space that subtly creates distinct zones for each department without the creation of visual barriers or hierarchical structure. Careful consideration to the location of departments and amenities ensures client-facing spaces are appropriately arranged and that acoustic and security separation are seamlessly integrated. High-tech meeting rooms enable stronger collaboration, productivity, and communication. Each workspace varies in seating posture, materiality, and size to allow for a diverse range of uses: from open collaborative brainstorming to sit-down private focus work."
Location: Financial District – San Francisco, California
Date completed: 2019
Size: 32,000 square feet
Design: Blitz
Photos: Jasper Sanidad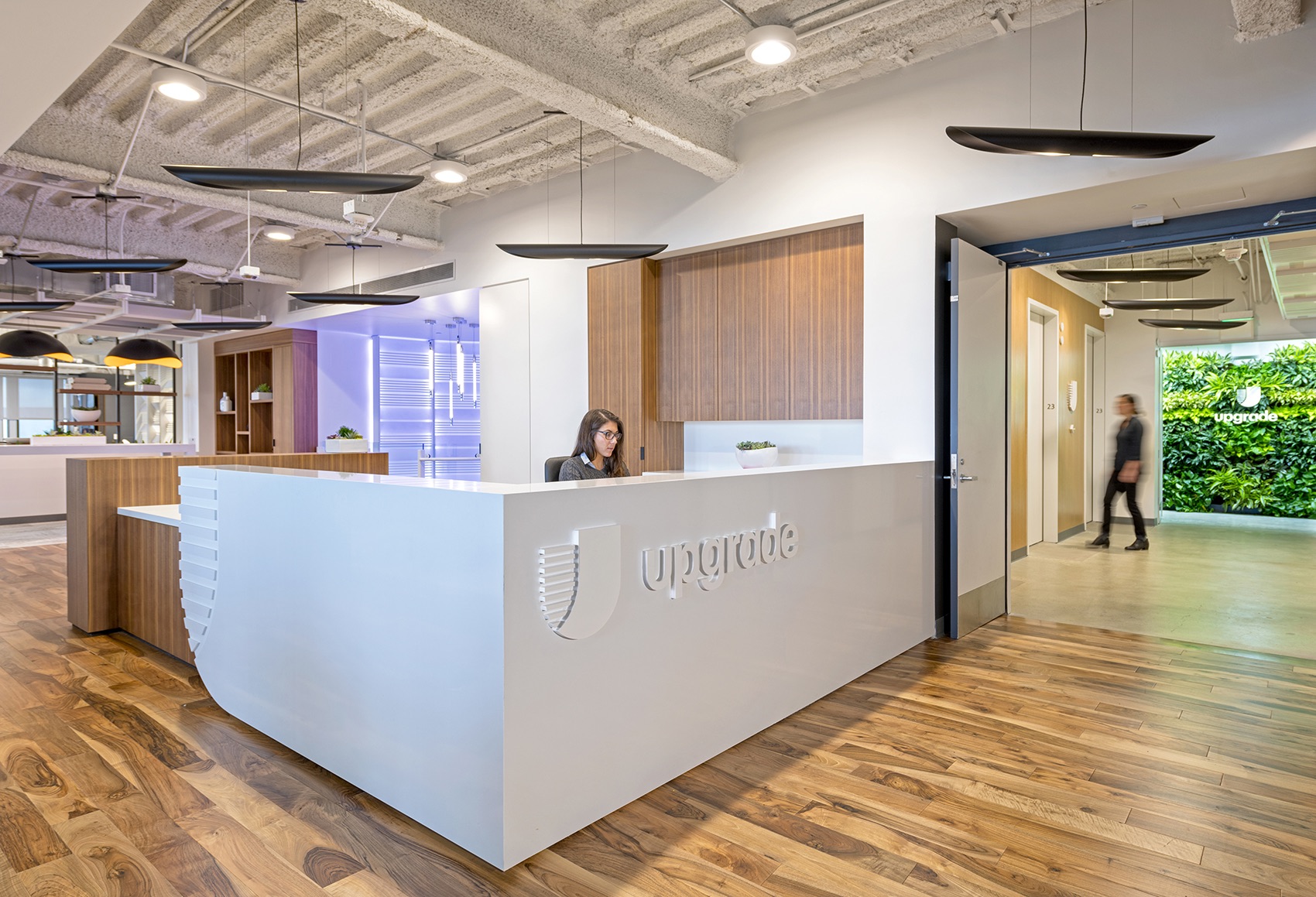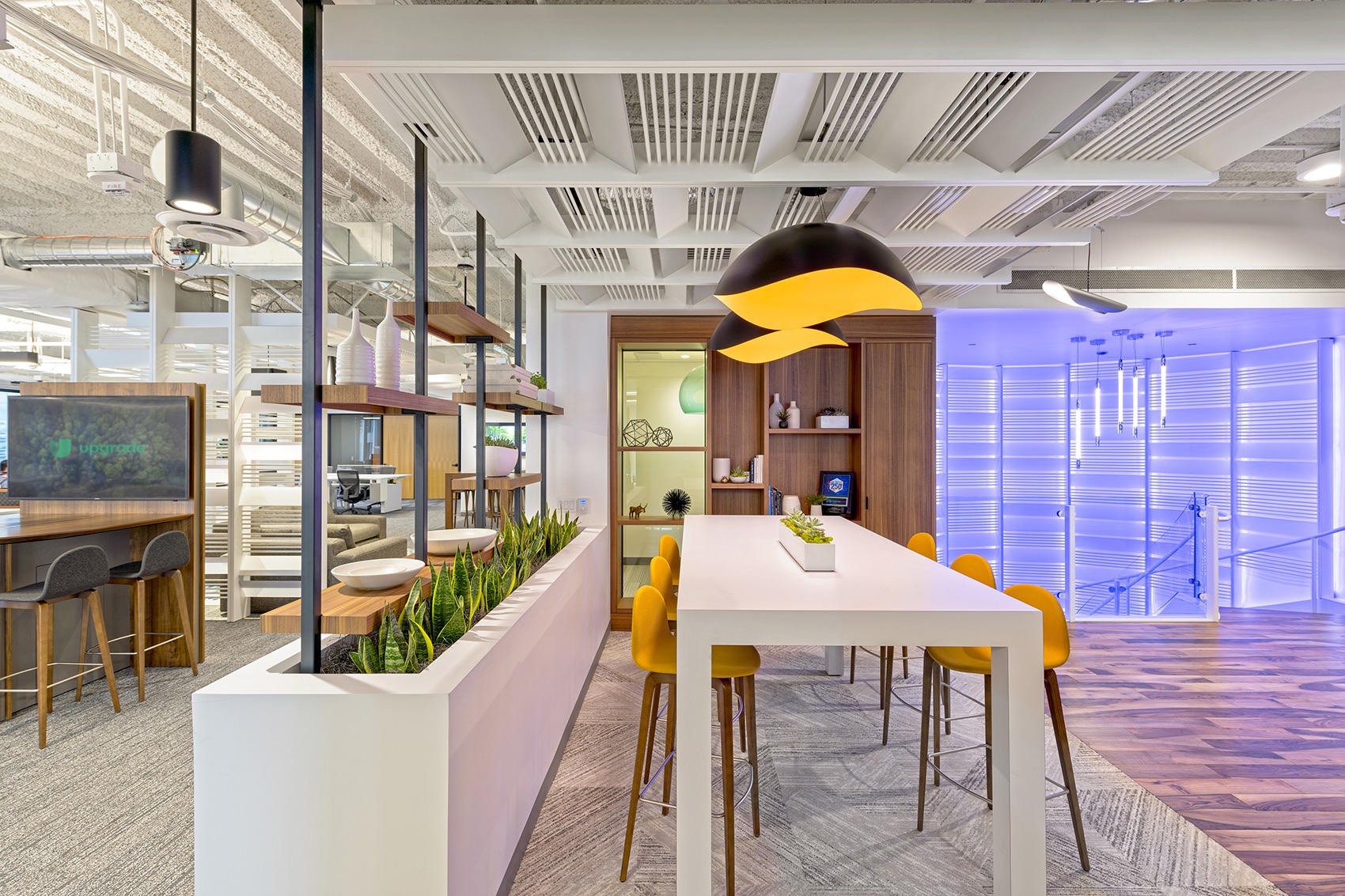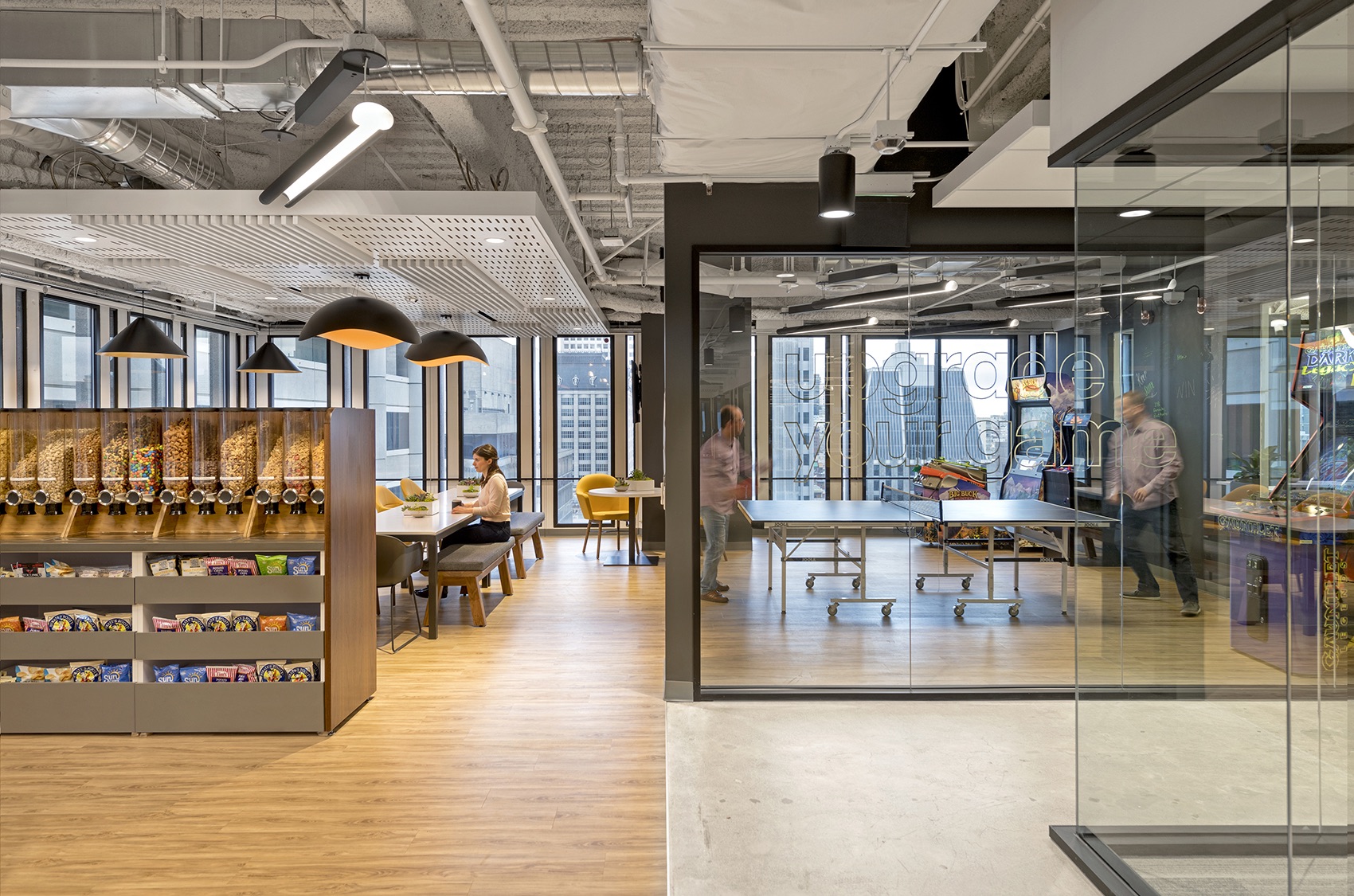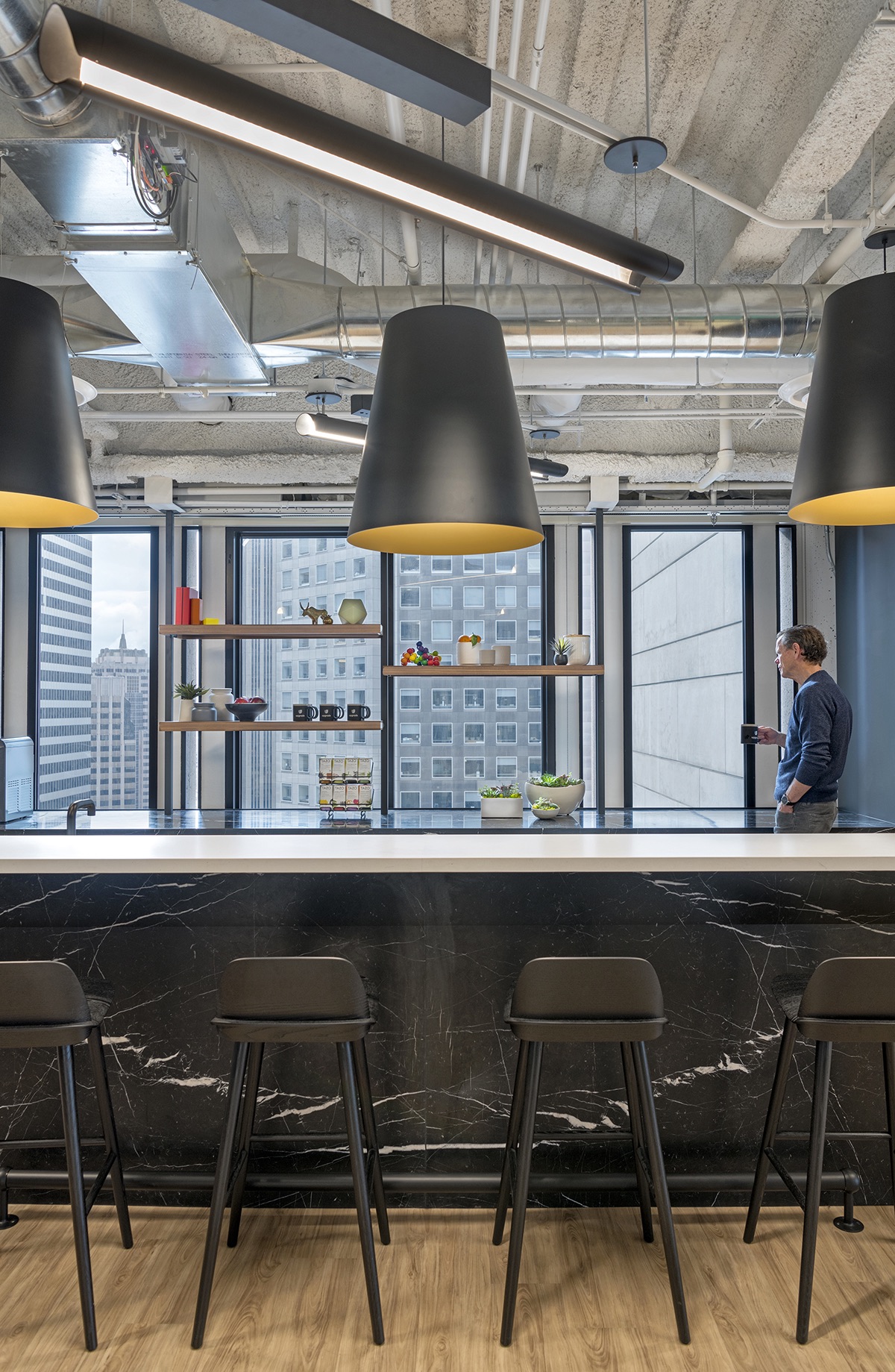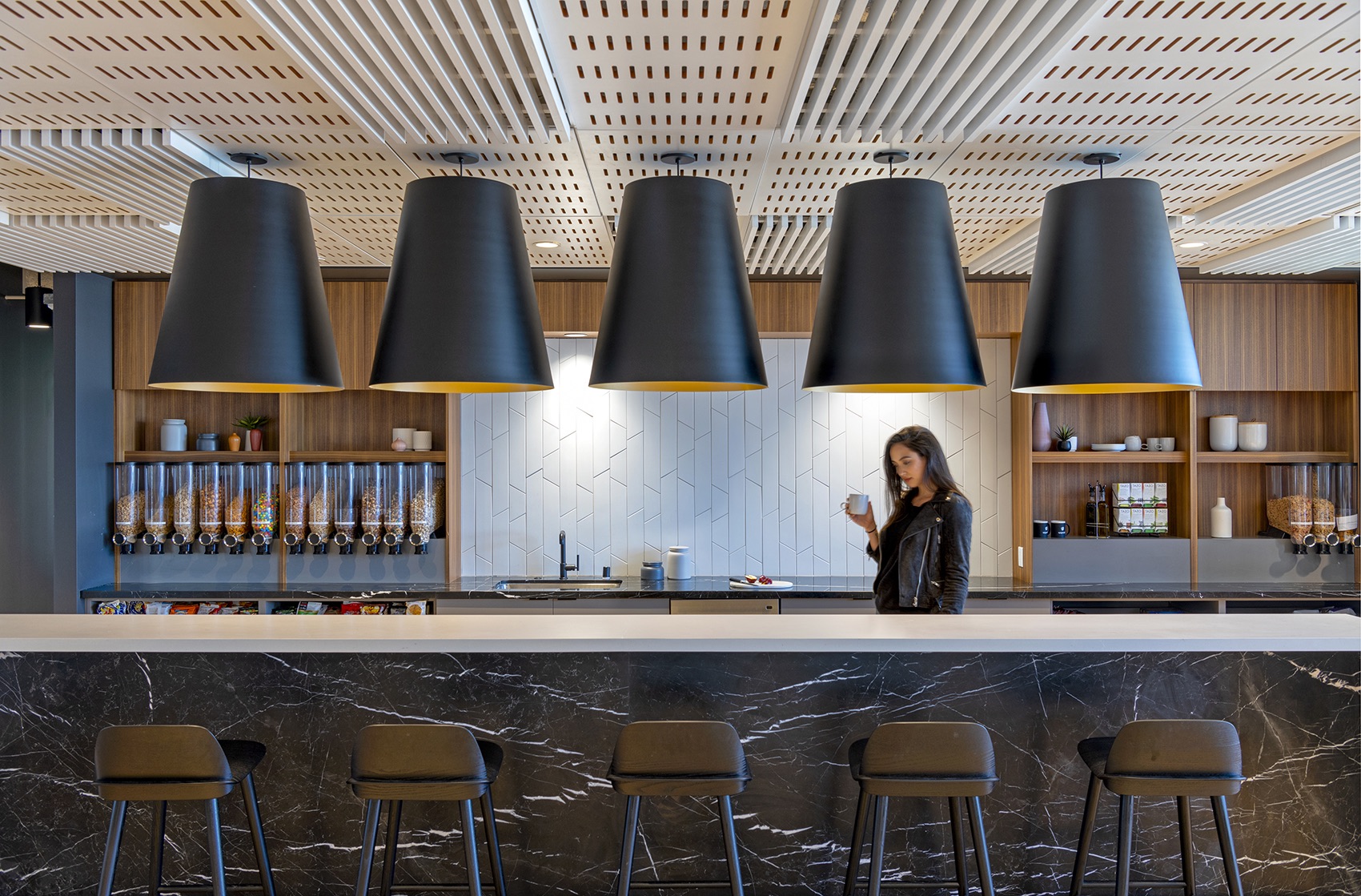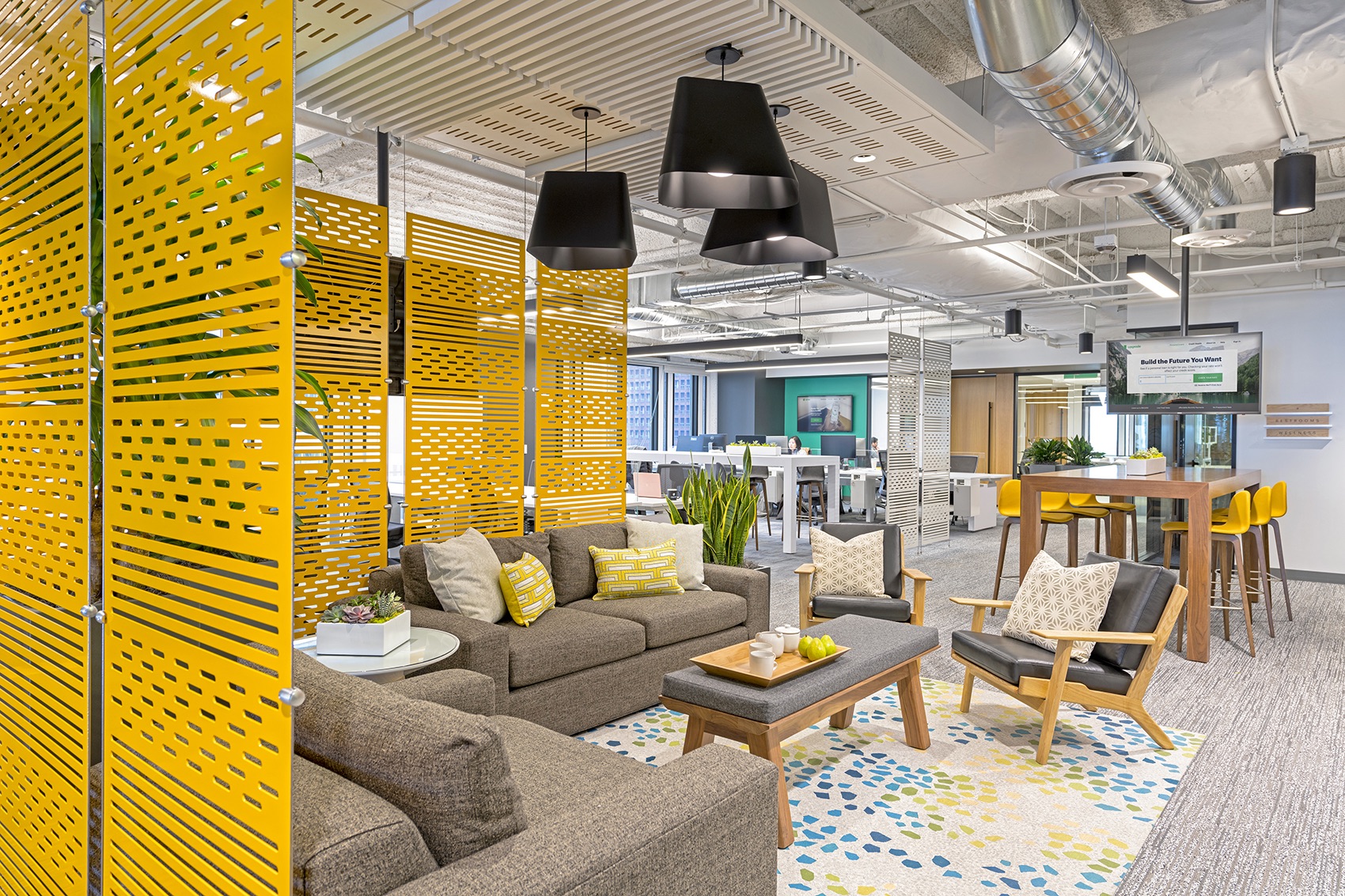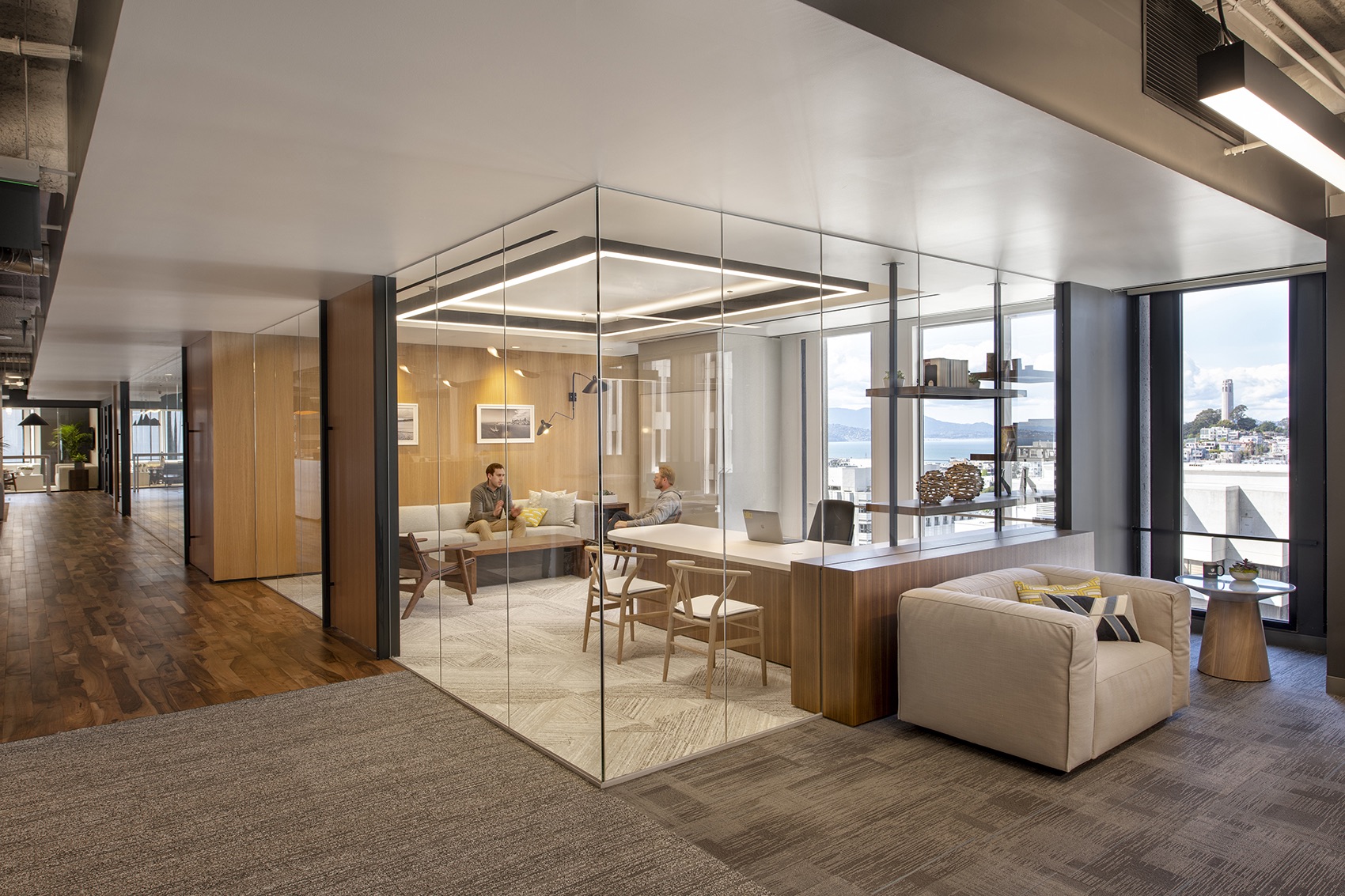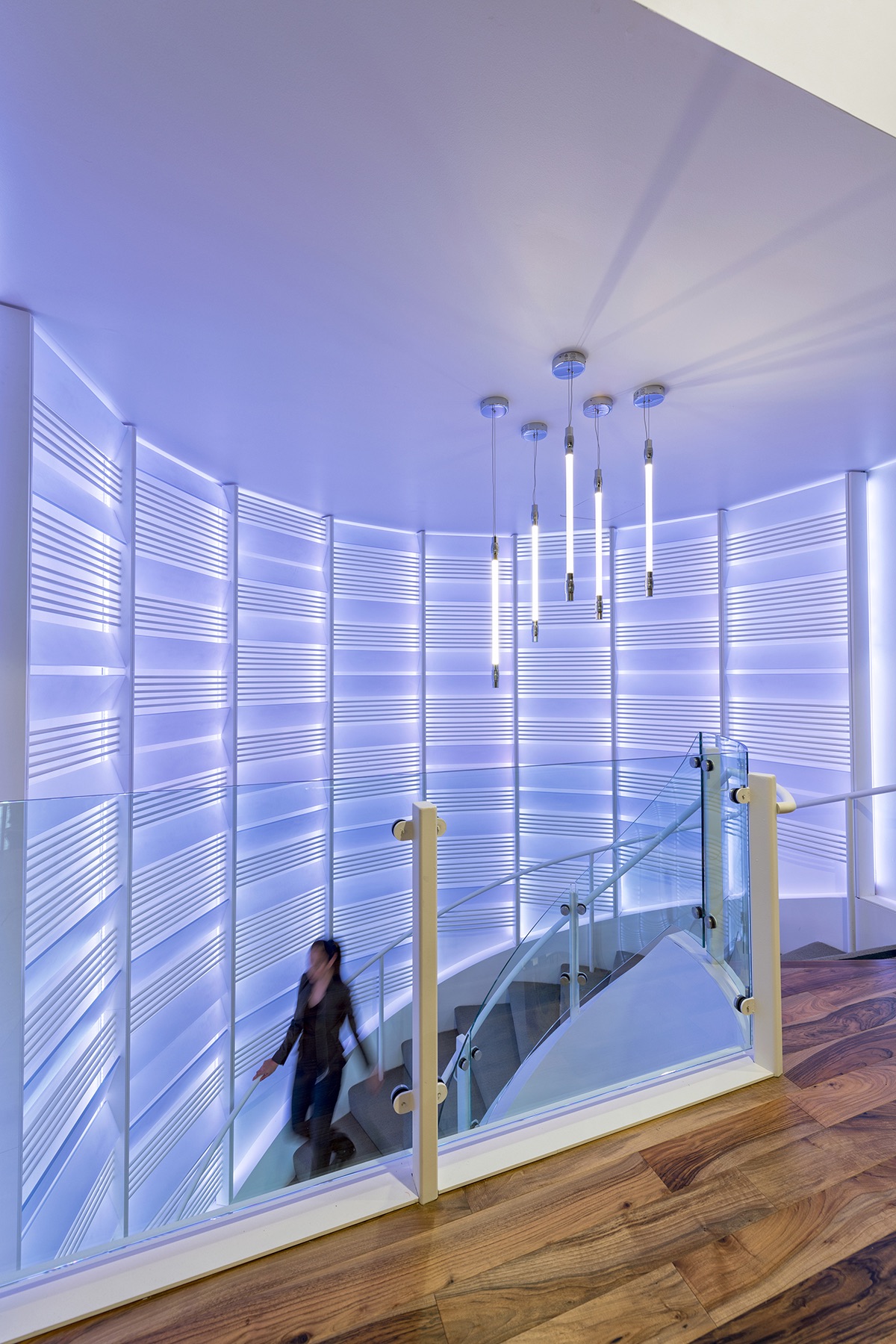 The post A Tour of Upgrade's Cool New San Francisco Headquarters appeared first on Officelovin'.